HELLLA SLACKIN!
what's good tho?
today: FINALLY drinkin some STARBUCKS coffee! ;D
going to my first cardio kickboxing class at the IMA! wootwoot!
what's NOT good tho?
bein' tired! ughh. and i had 8 hrs of sleep.
missing The Game (the show) today @ 5. oh well.
reading and doing homework.
overall. spring qtr sucks! lol still not in school mode, and i don't like my classes as much.
here are some pics from the past tho that i js feel like sharing.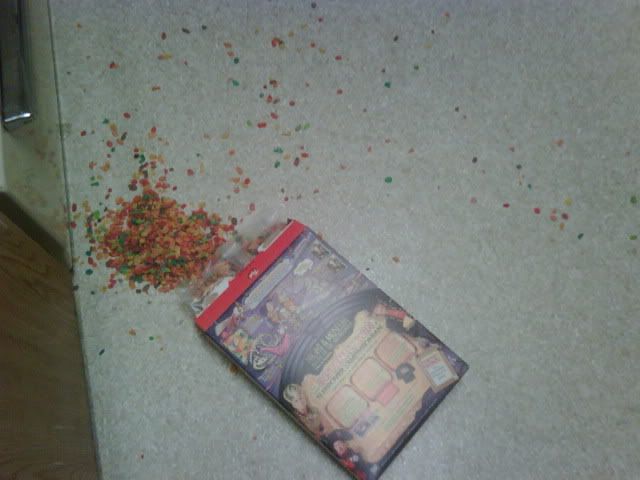 new box of FRUITY PEBBLES spilled & wasted :(
my first pizookie! cookies & creme @ BJ's
baking brownies for my Italian class because my phone alarm went off! (class rule: ur phone rings in class, gotta bring brownies the next day) yeahh it wasn't even a text or phone call it was my stupid alarm! & i don't even know why it was set up for that time.
ok time to do hw! that's all folks!
tomorrow.. mariners game! wootwoot! GO M's!
_melissa
PS! GO ON LOUNGE.CWTV.COM and save the cw show THE GAME!!!! :) they're planning on extending it to an hour long show! don't let them cancel it, it's a great show!